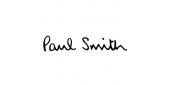 Paul Smith
You can find Paul Smith for Women, Men and Kids on Fashiola.ph. Paul Smith is available at 7 shops, of which Farfetch is the largest provider of the brand.
Find 296 Paul Smith products from 6 shops on SALE at Fashiola.ph.
Get up to 70% off on Paul Smith products!